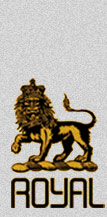 As a premier provider of warranty products, we specialize in administration, underwriting and marketing of warranty and vehicle service contracts. Our services are custom-tailored to your specific needs, whether you are looking to protect your home, auto, or other personal assets.

Dedicated to providing the most comprehensive coverage
and service plans, we offer cost-effective solutions that
provide world class service of administration including customer service, claims and adjudication. We can provide unparalleled levels of quality and service to our customers, due to solid partnerships with top-notch companies in
the underwriting industry.

Our extensive array of warranty solutions and administrative services are strategically positioned to support your budget and on-going needs. Our mission is to exceed expectations through innovative technology, provide dedicated customer service to ensure customer loyalty, and continually deliver quality products that provide effective solutions.

By leveraging the value of our brand with our multi-channel marketing approach and utilizing
only the latest in technology, we are able to implement strategic actions and resolutions quickly
and efficiently. It's all about maintaining strong, on-going relationships and creating a satisfied,
loyal customer.

We are well known throughout the industry for our high level of customer service and integrity.
We adhere to industry best practices, serving our clients with utmost professionalism and integrity. We do not just talk about customer service and customer satisfaction, we practice it every day
and it is a cornerstone of our company philosophy.

We invite you to explore how we can help protect your most important investments. Please
contact us at: (800) 427-1806 for an introductory consultation with a service contract advisor.