Why Buy a Vehicle Warranty? (Also known as Vehicle Service Contract)

For most people, second to a house, a car is the second most expensive purchase they make. A warranty is the best way to protect that investment. Having a warranty means that you are insulated from unexpected, expensive repair costs.

The warranty administrator will be paying them, rather than you. The size of the vehicle repair industry testifies to a fact we all know intuitively: cars break down. Consumer Reports states that the average rate of problems is 55 for every 100 vehicles. Anyone who keeps a vehicle more than 3 years is likely to need the services of a repair facility at least once, but often more. .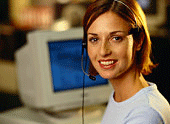 We invite you to explore how we can help protect your most important investments. Please contact us at: (800) 427-1806
for an introductory consultation with a
service contract advisor:
Average Repair Costs: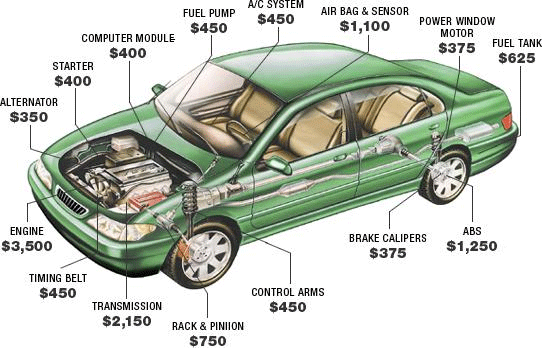 Car repairs are costly. As vehicles become more complex, and with labor costs rising, repairs are becoming even more The average cost to repair an air conditioning system for example is $875. Repairs costs are expected to increase 35% over five years. That means that an $875 repair today will be air conditioner repair today is going to cost about $1277 five years from now. Even one major repair can pay for a warranty, and most people can expect many more than only one repair

In addition to paying for your repair, most warranties also include additional features such as emergency roadside assistance, rental and towing benefits, vehicle lockout benefit, flat tire assistance, and even travel discounts.

A vehicle's value is enhanced considerably by being protected by a warranty. The NADA wholesale vehicle guide advises users that vehicles with warranties should be considered as being in "excellent condition," rather than simply good. Further, private sellers offering a warranty with the vehicle are at a distinct advantage in relation to cars being sold "as-is."

Type of Vehicle Warranties:

Other names for extended warranties are vehicle service contracts, extended service agreements, and mechanical breakdown insurance. For the sake of clarity, we will use the term extended warranty to encompass each type of plan.

An extended warranty is an agreement between you and the warranty administrator which states that if a part or component covered by the policy breaks, or in some cases wears out, the warranty company will pay to have it repaired.

Extended warranties frequently include benefits such as emergency roadside assistance, lock-out assistance, flat tire assistance, fuel and fluid delivery, battery jump, flat tire repair, and towing. Most also include rental car and towing benefits, too. More comprehensive plans may also provide options for DVD entertainment and navigation systems, if coverage for those is not standard.

Warranty companies are governed by both federal and state laws, the latter of which vary. Any reputable warranty company will be protected by an insurance company that guarantees the obligations of the warranty company. The most reliable warranty companies carry an "A" rating from A.M. Best & Company. They are an independent insurance evaluator which has a 100-year old history of rating insurance companies for financial soundness.

Mechanical Breakdown Insurance (MBI) deserves a separate word. MBI is essentially an extended warranty, but it has a different legal standing. MBI is available in California and is regulated and by the California Department of Insurance. In certain states, MBI is not regulated. Reputable warranty companies and their brokers understand the difference and will offer you plans that conforms to applicable state laws.

Warranty Basics:

There are a variety of vehicle warranties available. Understanding which one is best for you will help you avoid frustration, and will help you save time and money in the future. There are manufacturer's warranties, extended vehicle service contracts (extended warranties), mechanical breakdown insurance, and product warranties. These various types provide different levels of coverage, and are regulated by various laws both federal and state.

Types of Coverage:

Extended Warranties range from bumper to bumper protection all the way to basic powertrain, with many levels in the middle. The auto warranty industry has created three major categories, and every extended warranties belongs to one of these. These are bumper to bumper, stated component, and Powertrain coverage.

Vehicle Maintenance:

It's important to remember with any warranty that you must perform the routine maintenance as indicated by the manufacturer. If your manufacturer recommends changing the oil every 3,000 miles, and you don't change it for 15,000 miles, the warranty may be voided, aside from any damage caused by the lack of fresh oil!

Vehicle Eligibility:

Eligibility for particular plans is determined by the vehicle's age, mileage, make and model. Additional features such as four-wheel-drive, turbo/super charged, diesel engine, and number of cylinders, also affect eligibility. Vehicle history and usage are also considered. That is, whether a vehicle is used for commercial purposes, or whether it has a reconstructed or salvage title. Small surcharges may apply in certain instances relating to those issues. Each extended warranty has specific requirements, and a warranty company or broker will offer policies that best match your vehicle and needs.

Some options, or ways in which the vehicle may be used, will require an "optional coverage supplement", warranty terminology for a surcharge. These include engines larger than 8 cylinders, vehicles used for plowing snow, dual rear-wheel trucks, salvaged or branded titles, vehicles with lift kits, lemon law vehicles, vehicles used for towing, vehicles exceeding 1 ton GVW, police or emergency vehicles, or vehicles used as a taxi. Optional coverage supplements will vary by warranty company.

It's important to know your vehicle's features well before contacting a warranty company or broker. It is crucial to give correct information about your vehicle, such as whether your vehicle is 4WD or AWD, whether it has a salvage title, or if it is being used commercially. Each of those can affect the warranty price. Forgetting or otherwise neglecting to mention these kind of features or modifications when setting up your plan, will result in your warranty being voided.

How Much Will It Cost?

There are no hard and fast rules. Reputable warranty companies and warranty brokers are in business to make money and they wouldn't be in business for long if you weren't saving money. Do expect to pay a fair price for a fair policy and don't be fooled by a cheap policy with very little coverage. After all it's all about saving money and peace of mind.

What are The Policy Terms?

The term of vehicle warranty coverage is stated as months and/or miles. Typically, but not always, the more months and/or miles the policy covers, the more costly it will be. Examples of coverage terms are 36 months / 45,000 miles, 60 months / 75,000 miles, or 120 months / 100,000 miles.

It is important to understand that all policies are in effect until "whichever comes first". Meaning, for a plan with coverage for 2 years and 24,000 miles, and you drive 50,000 miles in two years, your warranty will expire in two years as soon as you reach the 24,000 miles. It's critical to factor in your driving habits, and to focus more on the plan's mileage allowance.

Warranties are typically available from 12 months to 120 months. In some cases, the additional price for adding another year is very inexpensive, sometimes less than $100, and should be asked about when speaking with a warranty company or broker.

The mileage aspect can be most confusing, but it is also the most critical. Warranty plans use the term mileage to refer to either the total number of miles on the odometer, or to additional miles beyond what is currently on your odometer. This is a crucial distinction to note when arranging your coverage.

As an example, if you have a vehicle with 50,000 miles, and the warranty plan provides coverage for covers 48 months /100,000 miles on the odometer, you are only covered for 50,000 miles, or until your odometer reads 100,000 miles. If you have a plan that covers you for 100,000 additional miles, then you are protected until your odometer reads 150,000 miles.

Normally, for bumper to bumper plans, mileage stated in terms of total miles on the odometer, rather than additional miles. Conversely, stated component plans present mileage as additional mileage to what your odometer currently reads. Some plans, typically short term, stated component ones, may offer unlimited mileage. Ensure that you understand the mileage terms of the plans you are researching, so that the coverage being offered is clear.


Vehicle Service Plans
|
Home Maintenance Plans
|
Roadside Assistance
|
About us
|
Services
|
Claims
|
Solutions
|
Careers
|
Resources
|

Contacts
|
Privacy Policy
American Protection Corp. © 2002 - 2019. All Rights Reserved.